Growing up, I knew a family (
The

Vollums
) who had a
Turbo Grumman Goose
. On weekends the
Vollums
would fly their Goose to a lake house in British Columbia or McCall Idaho. In under two hours they could be worlds away from their house in downtown Portland (Oregon). I will always remember my first ride in an "Airplane-go-water," as I lovingly called them.
Seaplanes are used for exploring the territories and connecting urban and remote worlds and thus are inherently rugged.
A couple times an hour, commercial seaplanes leave from Lake Union in downtown Seattle, shuttling commuters to and from the
San Juan Islands
and British Columbia. These seaplanes turn a 4 hour commute involving ferries and multiple highways into 45 minute plane ride.
This is what I imagine every seaplane pilot looking like.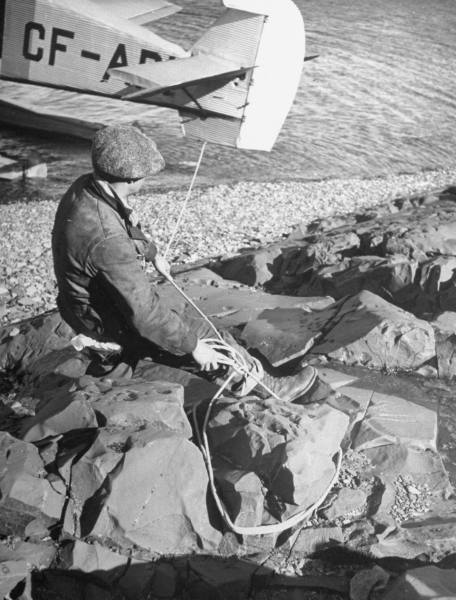 Despite improved roads and highways, Seaplanes remain the preferred means of transportation in much of Alaska and British Columbia.
I want to live on a secluded island or lake and commute to work one of these guys.
The location of runways doesn't hold these guys back. Seaplanes can land on roughly 75% of the Earth's surface.
Ohh
the freedom...
Thanks to
Seaplanes in the Great Northwest
for some photos.
Here are some more links,
Seaplanes in the Great North West (Blog)
,
Grumman Goose (Wiki)
,
Howard

Vollum

(Wiki)
,
NW Seaplanes (Scheduled Seaplane flights from

Seatle

to the San Juan Islands and BC)
,
DHC

-2 Beaver Wiki
.