Digital images always feel different from film. Regardless of the quality of a digital set up or post editing technique, the end result varies from that of an equivalent film rig. It's not a bad thing or a good thing.
This inherent difference sparked my curiosity. A few months ago I started taking a Polaroid Image Pro along with me on my excursions. Stockpiling film from eBay and Craigslist, I took photos much more intentionally than I would with my 5d Mark II. Instead of firing away like Stallone in the latest installment of Rambo, I took my time composing my shots and waited for the light. Here are some of my favorite shots from the last few months.
A Houston Astros tattoo in Williamsburg.
Clouds rolling in on Mt. Hood, Oregon.
A mouse trap in Bala Cynwyd, Pennsylvania.
Tim daydreaming on a hike.
Ripping open a pack of film and gingerly putting it into your camera can not be replicated by stuffing a 16 gig flash card into a port of a DSLR.
Vans in Wiliamsburg.
A view of Mt. Hood from Mt Hood Meadows Ski Resort.
Different towers on the Williamsburg waterfront.
A 1953 Willys Jeep in Mosier, Oregon.
A farm trailer in Vermont.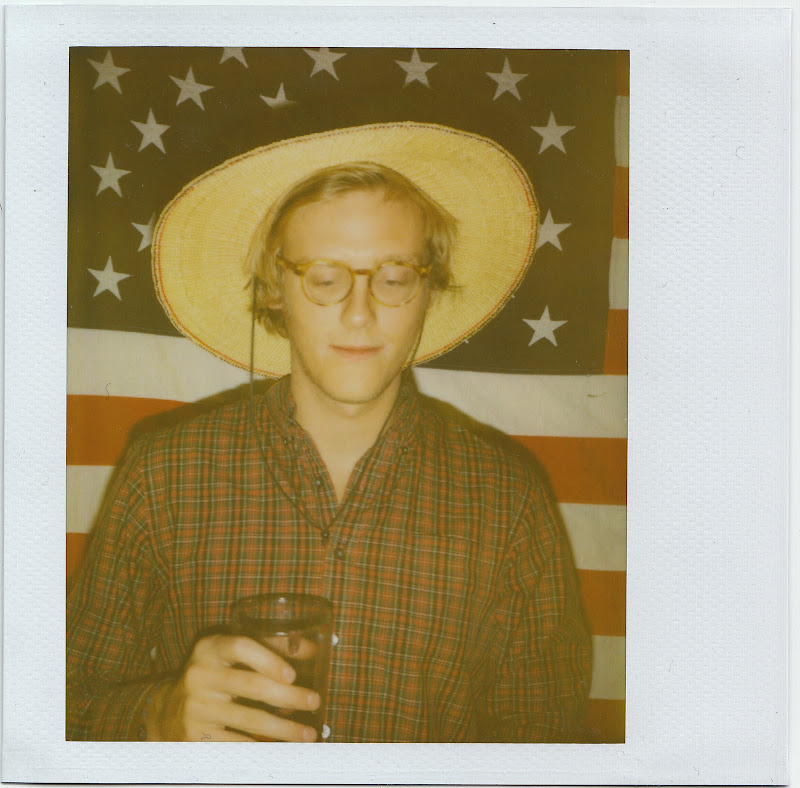 Patrick in the Upper West Side.
A bull in Washougal, Washington.
Edge in Chelsea.
The first pumpkins of fall in New Hampshire.
An ode to my friend Mikael,
Passport To Trespass
; My 5d Mark II, Filson x Levi's Jacket, and some Spectra film on Mt Hood, Oregon.
Desert in the West Village.
Train tracks near Hanover, New Hampshire.
I am not picking favorites between digital and film, just enjoying both. Staying curious, all the while enjoying the process of photography.
Here are some more links,